C o n g r a t u l a t i o n s ! Your little one is probably due any day now and I am more than honored to capture their first portraits. Studio sessions are held at my studio located off the Fayetteville Square. Newborn Studio Sessions start at 300.00
N E W B O R N S T U D I O
The studio is located at 34 E Center St, Suite 23 in Fayetteville, Arkansas. Sessions are by appointment only.
W H E N T O B O O K
You are able to book your newborn session at anytime! I recommend at least right before the start of your third trimester. But if you have already had the baby please don't hesitate to give me a call. 479-502-2006.
FAQs
What if my baby is fussy? I recommend mom feed baby before we begin. I always start with baby wrapped so they stay calm. The most important thing is I will work around your baby's schedule. They may get fussy, have accidents but it is all normal and I am very patient!

How many pictures do you take? As many as I can! 15 digital files are included with your package and the option to upgrade to a full gallery is optional.
In this session, only the newborn is photographed.
Includes 15 Digital Images.
Session starts at $300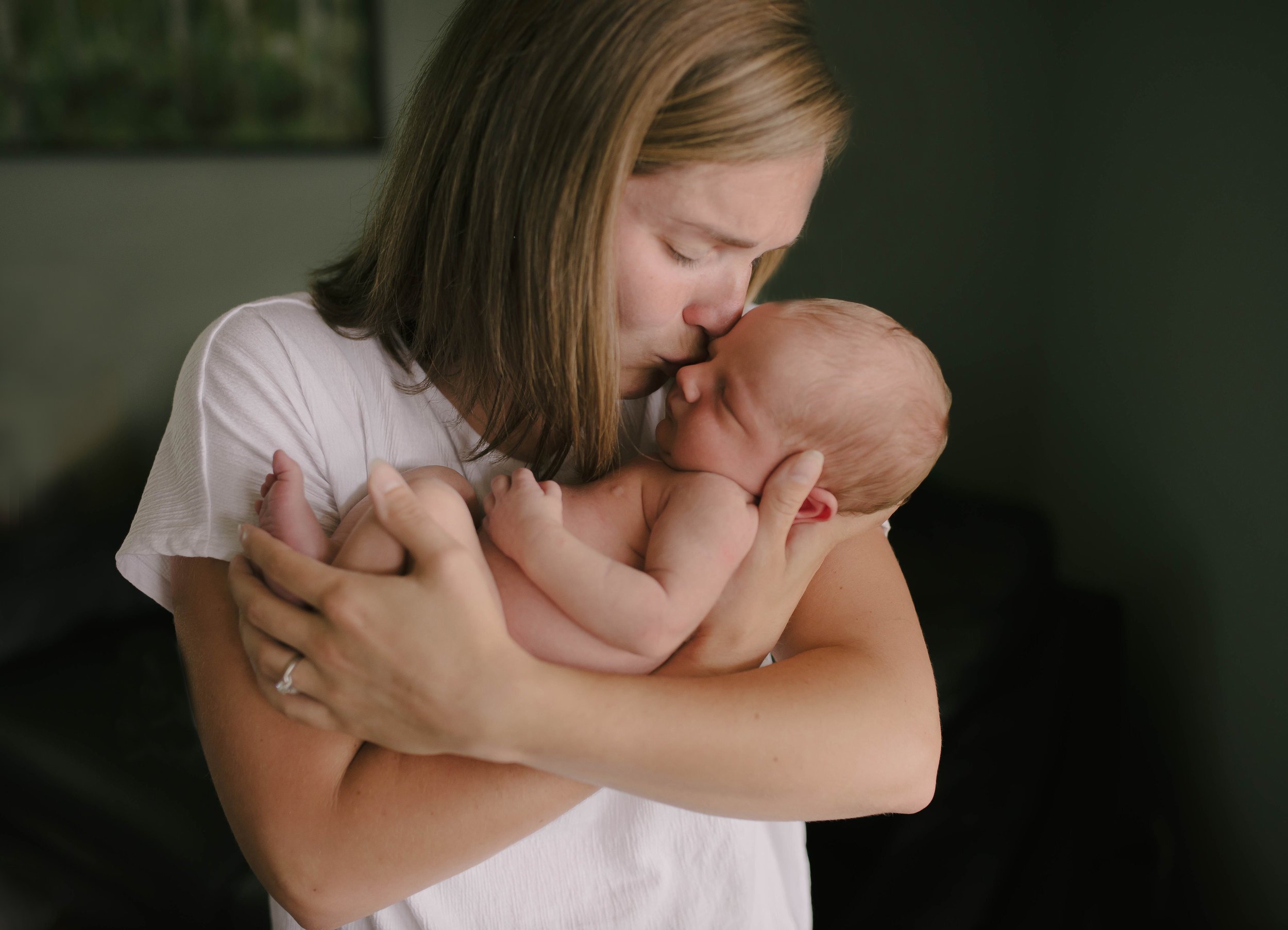 This session includes baby, parents and if siblings or Grandparents are present we will add them as well.
Includes 15 Digital Images.
Start at $450
Feel free to get in touch with me about scheduling your newborn session today! Have more questions, send me an email! Combine with a Fresh 48 Session for a discount.
hello@kimberlyruthphotography.com
Contact me.